Creation PVC Wood-Look Blinds
Creation Wood blinds (compressed PVC foam) provide a cost effective alternative to painted wooden Venetian blinds.
They are particularly useful for high moisture areas, such as small or poorly ventilated bathrooms, as well as all other rooms in the home. Available in the 50mm (standard) & 63mm slat size. Creation wood PVC blinds can be manufactured up to 2700mm wide.
Price: Medium
Functionality: Sun management, day/night time privacy & heat retention
Range of colours: Limited to popular colours
Limitations: Long 'stack heights' on doors/sliders. Heavier than wood.
Sizes: Width 300-2700, Drop 100-3000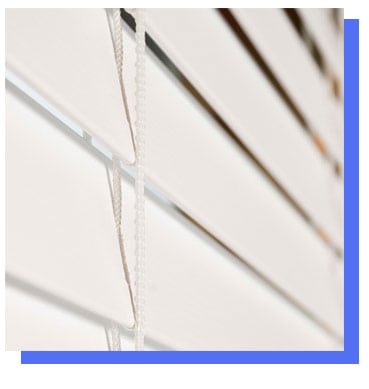 Wooden/PVC Venetian Blinds Installation Guide
This is a step by step guide for installing your blind.