Elite Cedar Wooden Blinds
Cedar wooden blinds are light, stable and beautiful making them the number one choice in top quality wooden Venetian blinds.
In our Elite Range you can expect the highest quality blind with all the details attended to. 
Finishes include; Light/Natural Cedar, Dark Cedar, White Cedar and custom painted/stained finishes. Available in 45mm (standard) and 60mm slat. Our complete range is lacquered to help protect against UV & potential moisture damage from condensation or steam. Popular in all rooms of the house. 
Price: Reassuringly expensive
Functionality: Sun management, day/night time privacy, heat retention & aesthetics
Range of colours: Extensive, can be painted any colour you wish
Limitations: Long 'stack heights' on doors/sliders
Sizes: Width 300-2400, Drop 100-3000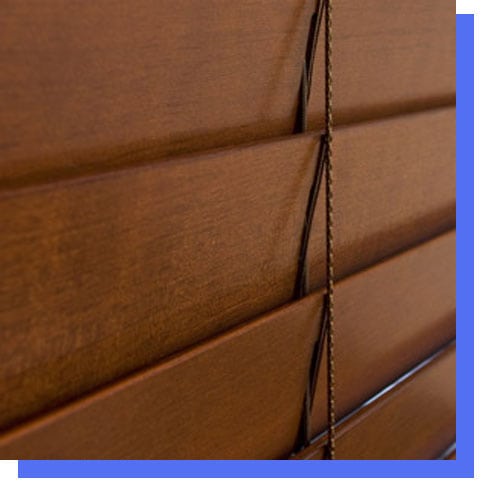 Venetian Blinds Installation Guide
This is a step by step guide for installing your blind.